Talking to Your Parents About Assisted Living
Thank you for your interest in our free e-book Talking to Your Parents About Assisted Living. In this book you will learn:
How to educate yourself about assisted living
The benefits of having the conversation early
How to avoid negative emotions
The importance of listening
How to help while letting your loved one make their own choices
…and much more!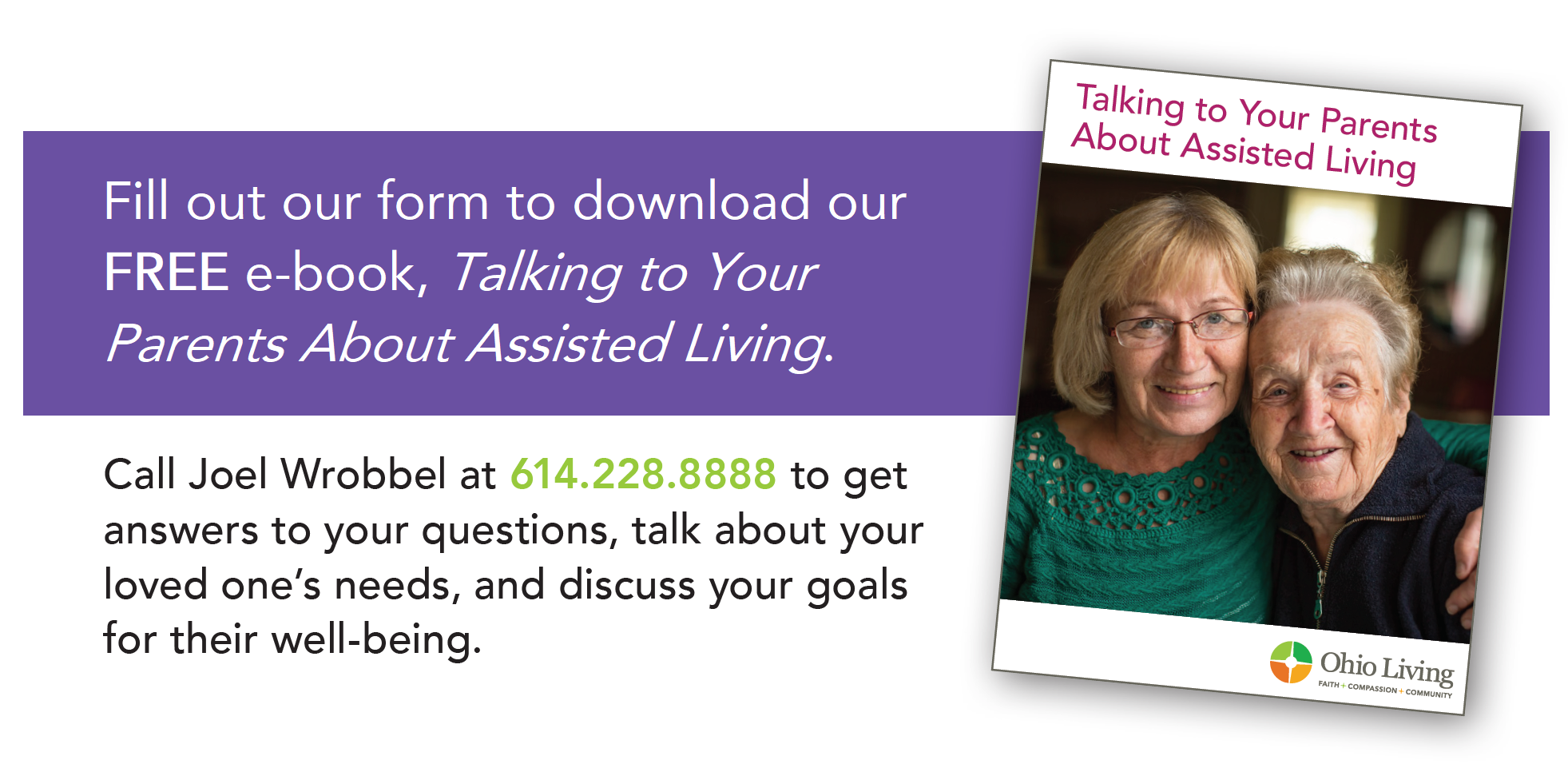 It's never too early to learn about assisted living and explore the options available. Only you and your parent know when the time is right, but you can be prepared. Don't let an emergency make the decision for you.
Consider these questions:
Do your parents need help more often these days?
Is mom or dad safe at home while you work?
Are you sandwiched between caring for your children and your aging parents?
Are specially trained professionals needed for your parent?
Is care giving taking too much of a toll on you?
Once you download the e-book, take the next step to educate yourself. Call Joel Wrobbel at 614.228.8888 to schedule a visit for a tour and conversation. Get answers to your questions, talk about your loved one's needs, and discuss your goals for their well-being.