Approaching a New Year Means Creating New Year Resolutions
With 2020 coming to an end, now is the time for you to start thinking about your New Year resolutions for 2021. Wondering what is something that should be at the top of your resolution list? How about moving to an independent living community, like the one at Ohio Living Mount Pleasant, where you can live independently while having easy access to healthcare services.

At Ohio Living Mount Pleasant, our independent living for seniors' option provides you with customized, on-site amenities and services meant to enhance your lifestyle and improve your quality of life.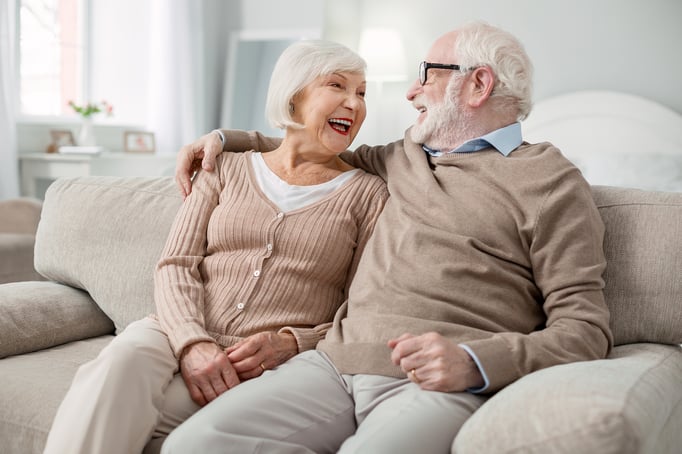 4 Benefits of Independent Living at Ohio Living Mount Pleasant
Deciding to call Ohio Living Mount Pleasant home means having the freedom to live life your way. Here are just some of the benefits you can expect to experience:
1. Maintenance-Free Living. Our Ranch Homes, Brownstone Homes and Apartment Homes provide you with the option to live maintenance-free so you can live life the way you want. Each housing option comes with different features and amenities, including services like lawn care services, trash and snow removal, interior and exterior maintenance of the home and appliances and more. You'll no longer have to spend time maintaining your household chores and will be able to focus on the things you actually want to.

2. Three Chef-Prepared Meals a Day. Do you dread having to go to the grocery store, buying food and then preparing it yourself? Well, you're not alone. That's why our independent living option provides all residents with three, chef-prepared meals every day. Not only will you no longer have to worry about spending time cooking, but you also won't have to wonder if you're getting the right number of vitamins and nutrients every day. Our fresh, healthy meals will help you maintain a well-balanced diet.

3. Access to Health Services. Our independent living option is part of our Life Plan community, meaning that should your needs change overtime, you will always be able to receive the care you need. Our health services include assisted living, rehabilitation, long-term nursing care, home care and hospice options available right on our scenic campus.

4. Social Engagement Opportunities. Being socially active is an imperative part of your overall wellbeing. When you are regularly socially active, you may experience benefits such as an improved mood, enhanced self-esteem and an overall happier lifestyle. At Ohio Living Mount Pleasant, we're proud to offer all residents social and cultural opportunities to help their mental health and growth. These opportunities include craft classes, shopping trips, weekly card parties, campus concerts and more.
Live an Independent Lifestyle at Ohio Living Mount Pleasant
When you join our independent living community at Ohio Living Mount Pleasant, you will have the freedom to live life the way you've always wanted with easy access to healthcare services and amenities. Whether you choose a Ranch Home, Brownstone Home or Apartment Home, you'll enjoy the welcoming, safe community we have to offer.

Contact us today to learn more about our independent living options and what your life could look like at Ohio Living Mount Pleasant.
---