Ready to Retire? Consider the Benefits of a Life Plan Community
So, you're ready to retire, and you're not sure what to do next. You know you want to be able to maintain an independent lifestyle and may have discovered Life Plan Communities near you. You might be asking yourself - "What is a Life Plan Community?" A Life Plan Community, like Ohio Living Mount Pleasant, provides you with multiple healthcare options, amenities, services and more, all on one beautiful campus.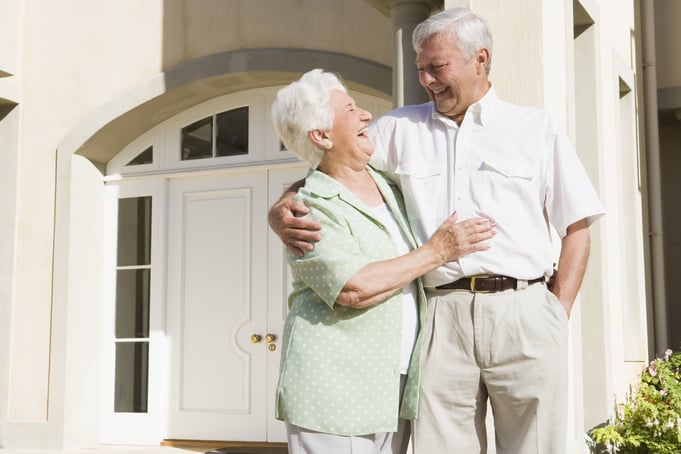 4 Benefits of Ohio Living Mount Pleasant's Life Plan Community
Here are just some of the many benefits you can expect to enjoy when you become a member of the Ohio Living Mount Pleasant community.
High-Quality Living Options. At Ohio Living Mount Pleasant, you have the option to choose how you want to live. We offer Ranch Homes, Brownstone Homes and Apartment Homes. All three options offer you freedom from home upkeep and maintenance so you can live life the way you want to. Each style of living provides you with a range of sizes, designs, services and amenities so that you can custom your living environment exactly how you like it.
Access to Different Levels of Health Care. One of the biggest benefits of living in a Life Plan Community is the easy access you have to varying levels of health care should your health needs change over time. In addition to independent living, Ohio Living Mount Pleasant also provides assisted living, memory care assisted living, rehabilitation care and long-term nursing care. You can enjoy a peace of mind knowing that should your health needs change, you'll be able to find the care you require on our campus!
A Variety of Amenities. Ohio Living Mount Pleasant residents can choose to participate in a variety of activities ranging from fitness programs to educational classes. No matter what your passion is, we have something for you. Some of our amenities include travel programs and concierge services, our Robert A. Quisno Wellness and Exercise Center, beauty salon and barber shop, social opportunities and more.
Chef-Prepared Meals Daily. You won't have to worry about cooking three nutritious meals every day ever again. At Ohio Living Mount Pleasant, we provide you with high-quality, chef-prepared meals every day, three times a day. Forget about grocery shopping and cooking, and instead enjoy multiple dining venues and private dining rooms conveniently located on campus.
Experience the Benefits of Ohio Living Mount Pleasant's Life Plan Community
At Ohio Living Mount Pleasant, our residents' health, wellness and happiness are our top priority. That's why we strive to create a scenic, welcoming campus meant to make you feel right at home.
Contact us today to learn more about our Life Plan Community and all of the amenities and services we have available.
---