Rethinking Winter
Published: November 30, 2020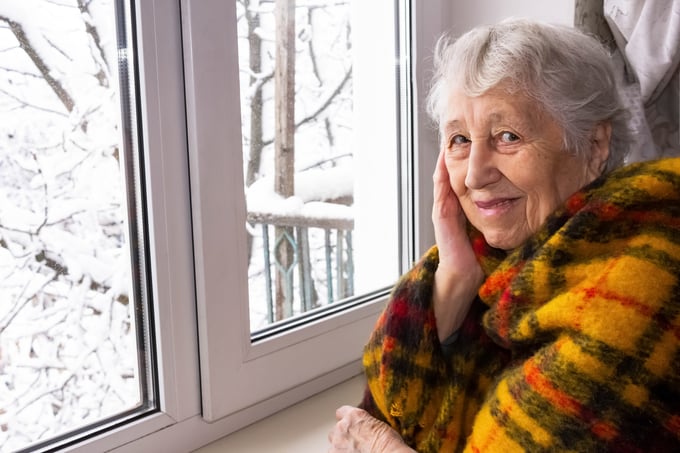 As fall colors fade with winter's chill, many of us look forward to the beauty that comes with the colder weather. Is there anything like the sight of trees encased in icy glass, glimmering against a bright sky? The morning quiet that comes with a fresh powder of snow? Or sipping hot cocoa while wrapped in a cozy blanket, reading a favorite book?

If these aren't the first things to come to your mind when you think about winter, they should be. Living at an Ohio Living Community can help!
Here are four ways your life will change for the better when you live with us:
Give away your snow shovel.
You won't need it at an Ohio Living Community. You'll never have to worry about frozen plumbing, furnace repair and salting the driveway — that's our job. We'll take care of maintenance and snow clearing for your ranch home, brownstone or apartment. Your comfort and safety are our priority, so we'll also make sure our sidewalks, roadways and parking lots are ice-free so you can access the entire campus safely.

Leave hibernation to the bears.
There's no need to give up things you love to do just because of the cold; we have it all right here. Learn something new at a lecture. Tend to your green thumb with a horticultural program. Explore your creativity with arts and crafts. Make new friends on one of our planned outings. You can even request transportation to different areas of the campus if you don't want to walk or drive.

Eat well.
Tired of cooking but don't want to brave the roads to your favorite restaurant? Enjoy mouthwatering meals right on campus. Our menus offer a variety of exciting dishes and are updated regularly, so there's always a new culinary experience to savor. Our executive chefs will prepare your order precisely the way you like it.

Enjoy the best parts of winter. Call us to schedule your safe, private tour and see what your life can be like at Ohio Living.