You Are Not Alone.
Make Important Decisions as a Family
Published: March 15, 2021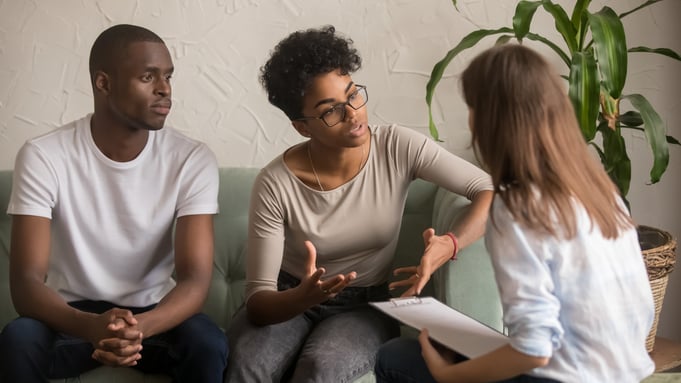 Siblings will sometimes disagree about the type of care needed for a parent, especially if they don't all live near the parent. When one sibling lives close to the parent and sees changes in their behaviors and abilities on a daily basis, they might be more likely to suggest services or care. It can be hard for siblings living further away to understand their parents' limitations.
The first thing to do is to hold a family conference, either in-person or via a conference call or video chat. It is important for everyone to try to understand each other's point of view, and to remember that everyone wants to do what is best for the parent. Instead of focusing on emotions, it helps to convey the facts about the situation, such as any change in behavior, abilities or communication skills that your parent is experiencing.
The important questions to consider during this meeting are:
• Can mom or dad remain safe in this environment?
• Can mom or dad be happy in this environment?
• What are the risks if help is not obtained?
• What are the benefits of obtaining help?
Most family members are not experts in senior living, so ask for input from professionals such as your parent's physicians or social workers. Make sure to keep all family members, whether they live nearby or not, informed of changes in your parent's health, both good and bad. A fully informed family is more likely to come to a consensus on a care plan.
Some general advice for caring for a senior family member:
• Don't try to do everything yourself – share responsibilities. For example, your loved one could live with one sibling for six months, then with another sibling the next six months.
• Don't micromanage. Balance the needs and safety of your parent while allowing them to retain the ability to make personal choices.
• It's important to have an expert opinion. Get a geriatric assessment from a home care agency or your parent's care managers and speak to a professional in the field that you are dealing with (such as Alzheimer's, etc.).
• Select a power of attorney or decide which sibling will handle most decisions.
• Recognize the importance of advanced directives, and make sure they are prepared.
.