Message from Ohio Living CEO Laurence C. Gumina
There's nothing more important to Ohio Living than the health and safety of the people we serve, and those who serve with us!
In this unprecedented time in the history of our country, we have been and will continue to be tested by the pandemic effects of COVID-19. Our world has changed almost overnight, but our values and dedication remain constant. We have been vigilant with visitor awareness and our clinicians have implemented best-practice infection control protocols well in advance of governmental directives. Our leadership team is in constant communication, clarifying the state and federal regulatory changes. Accordingly, we are continuously adapting our operations to care for and protect our team of residents, patients and staff. As a result, our teams have clear direction, and continue to provide superior care with the love and compassion our residents and patients need during this time.
To these residents, patients, I commit our relentless diligence to the protocols designed to protect your health and safety. We will continue to follow all recommendations and best practices, with a heart of friendship, compassion and competence.
To the families of those in our care, I commit our ongoing creativity – and invite yours – to help you connect with your loved ones virtually when visits are not allowed. Our love and compassion for our residents and patients will never change, and we'll do everything in our power to help them continue to feel loved and secure.
To our teammates, I share my respectful appreciation for each of you for standing beside us to protect each other's health and safety. You are each doing an amazing job and showing incredible dedication and resilience. I've never been prouder to lead such an outstanding group of people!!
Together we will rise above the uncertainty and continue to deliver the best quality of care and service in the industry. We're all in this together, and together we will endure.
Respectfully,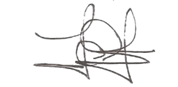 Laurence C. Gumina, CEO