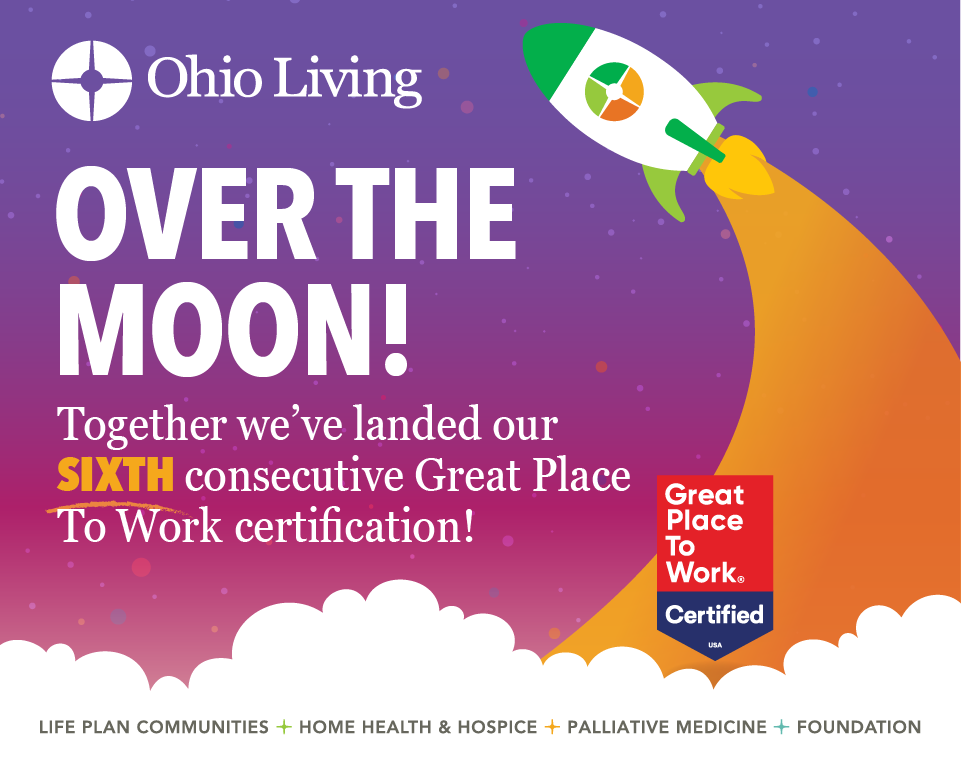 Survey Says: We're a Great Place to Work!
BEST TEAM EVER!! That's what we are! We're kicking off May on a marvelous note! Ohio Living has once again received the coveted Great Place to Work™ distinction from Great Place to Work®, the global authority on workplace culture. "At Ohio Living, we work together and take ownership in our vibrant culture and OUR efforts have resulted in our Great Place to Work™ honor for the sixth consecutive year," shares Chief Human Resources Officer, Dana Ullom-Vucelich. "Our participation scores and trust index were at all-time highs and our work output and values continue to soar. Our work gets more challenging and our staff perseveres, unites and shines," remarked Ullom-Vucelich."
Each year, the Great Place to Workä certification process consists of externally conducted employee surveys that focus on policies, organizational structure, employee engagement and other workplace experiences. While we know and believe in the Ohio Living difference because we live it every day, it is extraordinary to have this validation from Great Place to Work® to confirm our uniqueness!
"Our organization has a rich 100-year history, but our vision doesn't lean on our past, instead, it leans on our Ohio Living team serving our residents, patients today, and into the future," adds Larry Gumina, CEO.
---