Easy, Healthy Winter Recipes to Make this Season
When the weather gets colder and the season changes, you may find yourself looking for fresh, new recipes to make for dinner. It may seem like a challenge at first to find healthy, delicious recipes to create, but we've made it easy for you by listing two easy, healthy recipes you can add to your dinner menu this season.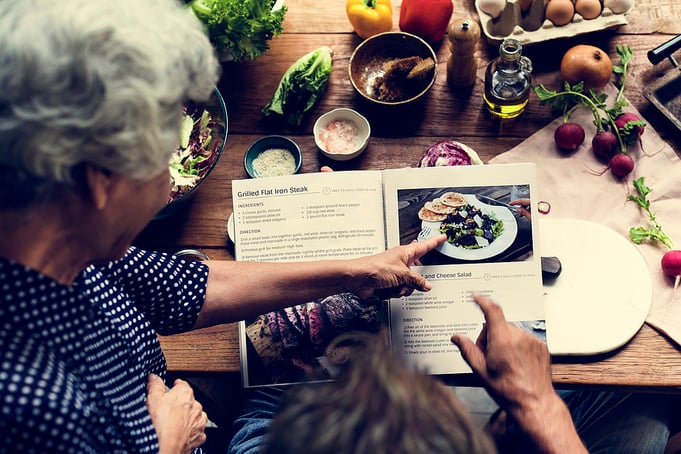 2 Healthy Winter Recipes
Making dinner come sometimes be difficult if you run out of new food options. Here are some delicious winter weeknight meal ideas to help you stay healthy and add some variety to your weekly menu:
Spiced Butternut Squash Chili
This recipe requires the following ingredients:
1 pound ground beef or turkey
¾ chopped red onion
5 garlic cloves
3 tablespoons tomato paste
1 tablespoon chili powder
1 teaspoon ground cumin
½ teaspoon salt
2 cups water
1 can black beans
1 can pinto beans
1 can diced tomatoes
1 can tomato sauce
3 cups peeled butternut squash
2 tablespoons cider vinegar
This recipe has just two easy steps to follow:
Step One: Turn your oven to medium heat, cook beef and onion, crumbling the meat until the beef is no longer pink and the onion appears to be tender. This will typically take between 6 to 8 minutes.
Step Two: Add your next 5 ingredients and continue to cook. Stir in your water, beans, diced tomatoes and tomato sauce. Bring the water to a boil and turn the heat down. Then, stir in the squash, cover and let simmer for 20 minutes. Then add in the vinegar and serve.
---
Cauliflower Mac & Cheese
This recipe requires the following ingredients:
8 cups of bite size cauliflower
1 ¾ cups reduced-fat milk
2 tablespoons cornstarch
2 cups shredded extra-sharp cheddar cheese
8 ounces reduced-fat cream cheese, cut into pieces
½ teaspoon salt
1/8 teaspoon ground pepper
Chopped fresh chives
Follow these two simple steps to create this recipe at home:

Step One: Cook your cauliflower in a large pot of boiling water for about 4 to 6 minutes, then drain.

Step Two: Heat up 1 ½ cups of milk in a saucepan on a medium setting. Whisk your remaining ¼ cup of milk and cornstarch together in a small bowl, add to the hot milk and continue whisking. When the sauce simmers and thickens, it is done. Next, remove from heat and stir in cheddar and cream cheese until melted. Add in salt and pepper, then add in cauliflower and you're all set.
Consume a Well-balanced Diet at Ohio Living Mount Pleasant
When you're a resident at Ohio Living Mount Pleasant, you will have all the freedom you need to live your life the way you want. This includes having the space to bake and prepare the meals you want. Our independent living options all include a fully equipped kitchen giving you the space and flexibility to create meals on your own time.
Contact us today to learn more about our different independent living options and how Ohio Living Mount Pleasant gives you the opportunity to customize your lifestyle.
---