The Importance of Being Socially Active for Seniors
Having a normal, active social life is imperative to your overall mental wellness. You might be wondering, why is mental health important for seniors? Research from the National Institute on Aging shows that social isolation and loneliness are linked to higher risks of heart disease, high blood pressure, heart disease, obesity, depression, cognitive decline, Alzheimer's disease and more. That's why it's so important for you to take care of your mental health, maintain an active social life and make an effort to form strong relationships. Interacting with others and being active within your community may be key ways to help ward of things like depression and loneliness.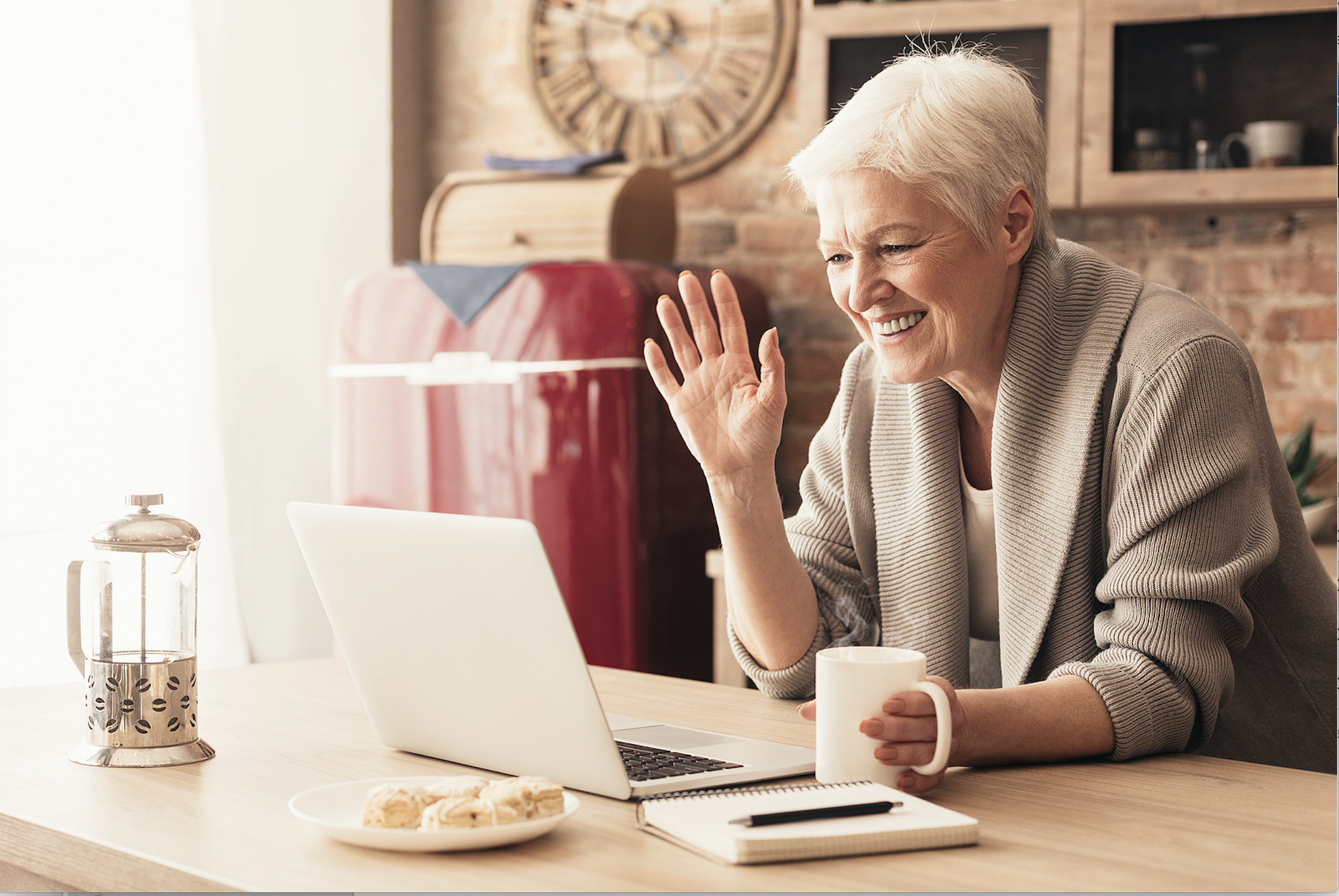 3 Ways to Combat Loneliness for Seniors
If you're wondering how to combat loneliness, here are three simple ways to get started:

1. Exercise Regularly. Research has shown that exercise can help your mind ward off anxiety and depression. When you exercise regularly you are stimulating your nervous system and releasing a variety of chemicals in the brain that help reduce your levels of anxiety. Exercise has also been shown to improve depressive symptoms and help improve your overall mood.

2. Find a Sense of Purpose. A great way to combat loneliness is to find a sense of purpose through hobbies and social activities. When you take part in something you're passionate about, you will be able to find a sense of personal purpose and potentially make some new friends based on the activity you choose. For instance, at Ohio Living Mount Pleasant we offer residents the chance to participate in a wide array of recreational, social and educational opportunities, workshops and more .

3. Make Family and Friends a Priority. Seeing your loved ones regularly is a very important part of your overall wellbeing. When you make an effort to see friends and family on a regular basis it can help you to combat isolation, which is one of the leading causes of mental and physical decline. When you visit with loved ones, you strengthen your relationships with them and boost your mood. Human interaction and emotional connections are two of the most important parts of living a healthy lifestyle.
.
How to Improve Mental Health for Seniors
Taking care of your mental health will help you continue to combat loneliness and isolation. Here are a few easy ways you can improve your mental wellness:
• Calm your mind daily with activities like yoga, meditation and breathing exercises
• Consider volunteering to give back to your community and help others
• Create a social support group to help you overcome life obstacles
Live a Vibrant Lifestyle at Ohio Living Mount Pleasant
At Ohio Living Mount Pleasant, we understand that your mental health is just as important as your physical health. That's why we offer all residents social, recreational and spiritual programming, health and wellness programs, access to our Robert A. Quisno Wellness Center and more.

Contact us today to learn more about our independent living options and how Ohio Living Mount Pleasant helps you enhance your lifestyle.
---