How to Stay Connected During COVID-19
The pandemic has made life look different for many people. The way we spend our free time, the loved ones we spend time with and the activities we're able to do have all been impacted in one way or another. Something that has become incredibly difficult is our ability to stay connected with one another. With social distancing and stay-at-home precautions, feeling connected to loved ones can be hard during this time. Luckily, there are still some safer ways to be connected even during the pandemic.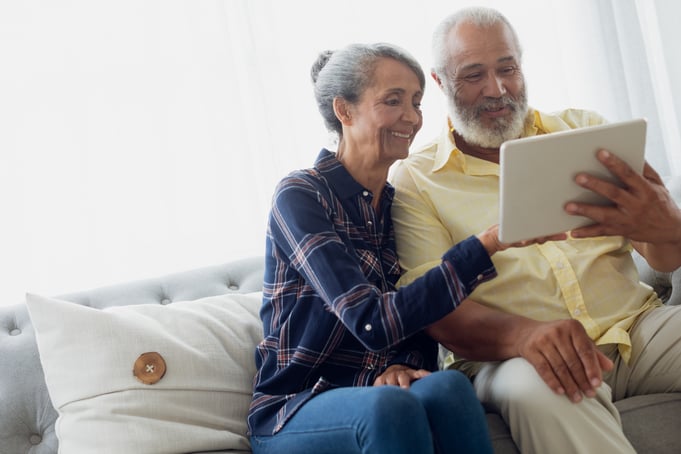 4 Ways to Stay Connected During COVID-19
Like many individuals during this time, you may be looking for safer ways to spend time with family as the pandemic continues. Here are a few ways to stay connected during COVID-19.
Use Technology. Technology is so useful when you're trying to make a connection with loved ones. You can use different websites and services to easily connect with your friends and family all over the world. Services such as Skype and FaceTime even allow you to video chat with multiple people at the same time, giving you the opportunity to have a virtual family game night or dinner.
Set Up Weekly Phone Calls. If you're missing your loved one and you're unable to physically visit with them, try picking up the phone and giving them a call. This is a simple way to keep in touch and when you set aside time each week, you'll be able to stay connected with everything that's taking place in your loved one's life.
Take Part in Virtual Activities. There are a variety of activities you can do online with your loved one. You can join a virtual book club, bake the same recipe as your loved one over a video call or start watching a TV show at the same time as your loved one so you can check in periodically with each other to discuss it.
Capitalize on Social and Cultural Opportunities. At Ohio Living Mount Pleasant we provide residents with a variety of social and cultural opportunities including volunteer activities, craft classes, campus concerts and more. By being active in these opportunities, you will be able to remain connected to your friends and neighbors on campus. This can help alleviate any social isolation you may be experiencing.

Stay Connected to Loved Ones at Ohio Living Mount Pleasant
Ohio Living Mount Pleasant helps residents safely stay connected to their loved ones, friends and neighbors. From our social and cultural opportunities to our centers and services, you will always have an opportunity to be social on campus. We are implementing measures to protect the health of our residents, patients and staff.
Contact us today to learn more about the many social opportunities we provide and everything we're doing to help keep residents safe.
---