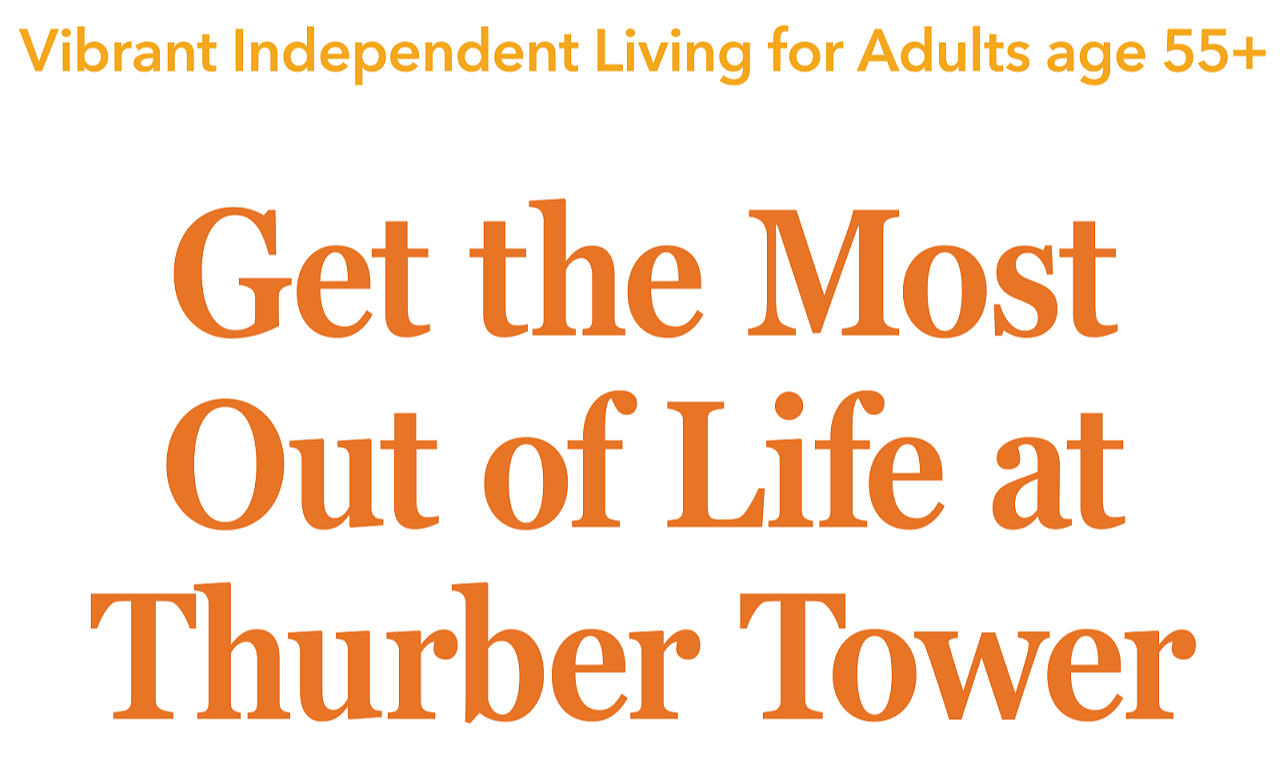 If you're looking for lifestyle, convenience and value, look no further than the Thurber Tower apartments at Ohio Living Westminster-Thurber. Thurber Tower offers 130 individual apartment styles including one-, two- and three-bedroom apartments, with or without private balconies. All south-facing apartments have balconies.
Custom options are always available, so you can make your home truly your own.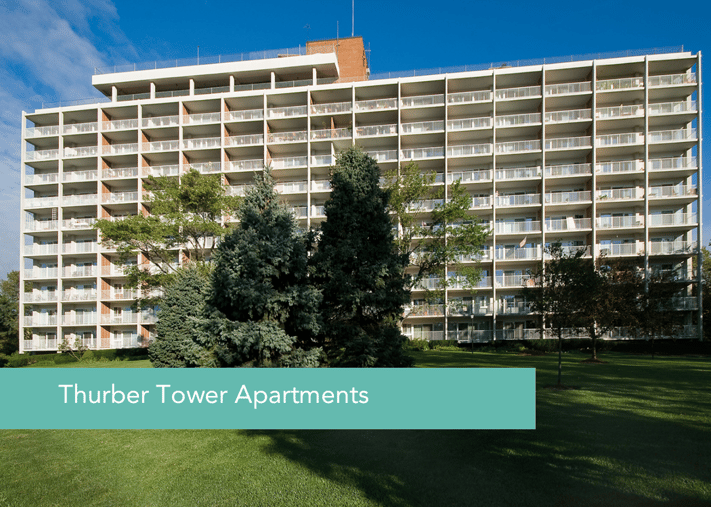 Thurber Tower is the hub of the community. A quick ride down the elevator puts you just steps away from our Pub, Crossings Restaurant, Grab and Go market, indoor pool, woodshop, library, shuffle board court, fitness center, and several community rooms. In warm weather months, you can enjoy the rooftop gardens, where you can tend to your own garden plot for seasonal vegetables or beautiful flowers.
Click here to learn more about Thurber Tower Apartments at Ohio Living Westminster-Thurber.
---
A Peek Inside: Views of our Community
About Ohio Living Westminster-Thurber
Located on 10 tree-lined acres in the Victorian Village neighborhood of Columbus, Ohio and offers breathtaking views of the downtown Columbus, Ohio skyline. One of the great attributes of Ohio Living Westminster-Thurber is its convenient location just outside of Downtown Columbus and within the walkable Short North neighborhood. Easily accessible from I-71, I-670 and State Route 315, residents are just moments from their favorite venues for dining, arts and entertainment, sports, shopping and recreation.
Ohio Living Westminster-Thurber gives you the freedom to live life your way. As a life plan community, we provide the opportunity to choose housing that complements your lifestyle. Residents can choose to participate in a wide array of activities offered in state-of-the-art centers conveniently located on campus. Ohio Living Westminster-Thurber offers opportunities to enjoy social opportunities, fitness and wellness classes, creative expression at our art center, spiritual nourishment, continued education opportunities, and so much more!
Our campus is designed to meet your needs now, as well as in the future.
Click here to learn more about life at Ohio Living Westminster-Thurber.
---